Pergola and bioclimatic pergola systems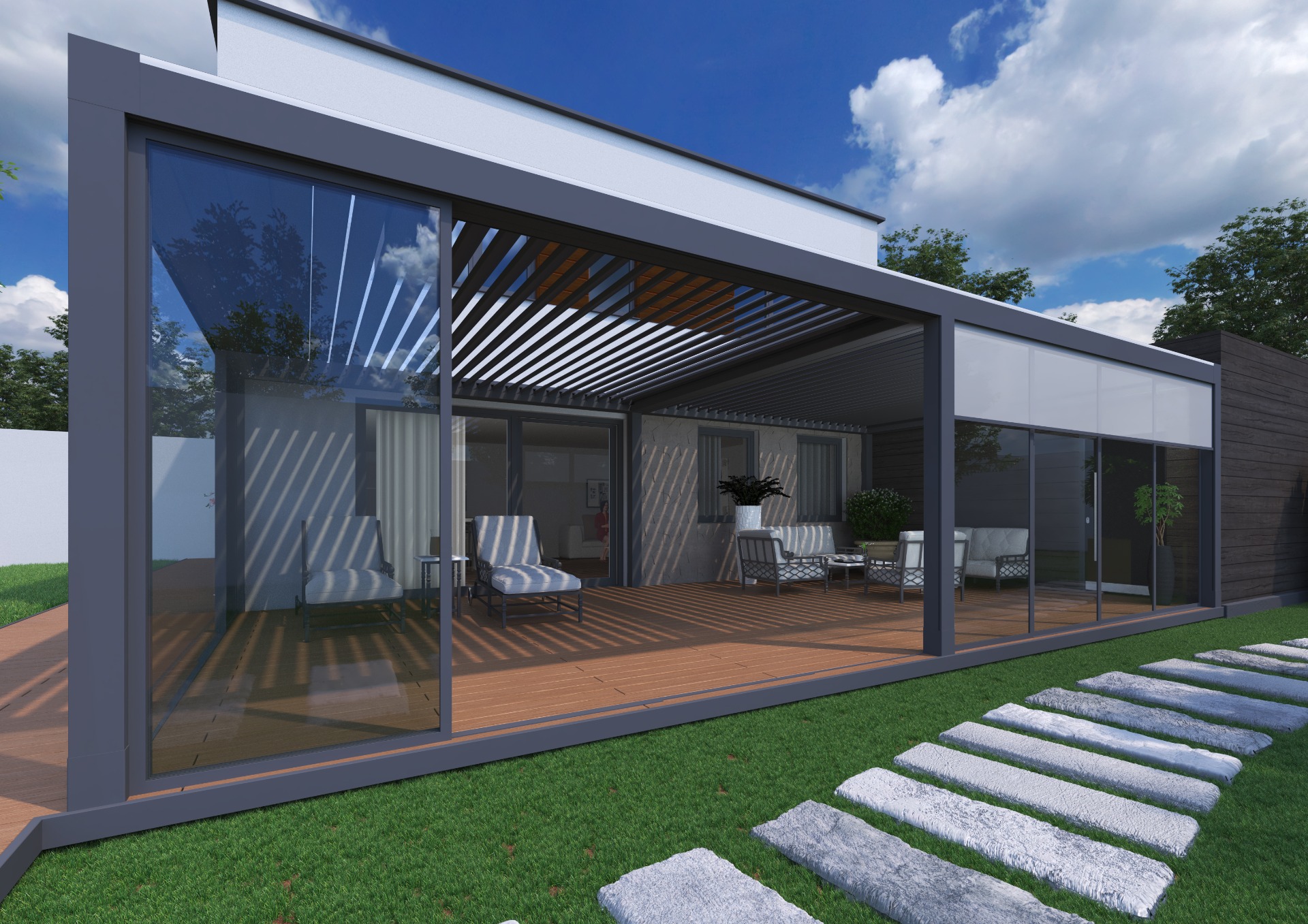 The pergola and bioclimatic systems provide absolutely perfect solution to build up on terraces and platforms. They protect from environmental effects: such as the sunshine and rain, so you can comfortably relax and chill outdoors any time. They can function as a regular terrace, but thanks to their built-on property, they can function as a warm room or even as a winter garden.
In point of view the construction has two types:
leaning pergolas
self-supporting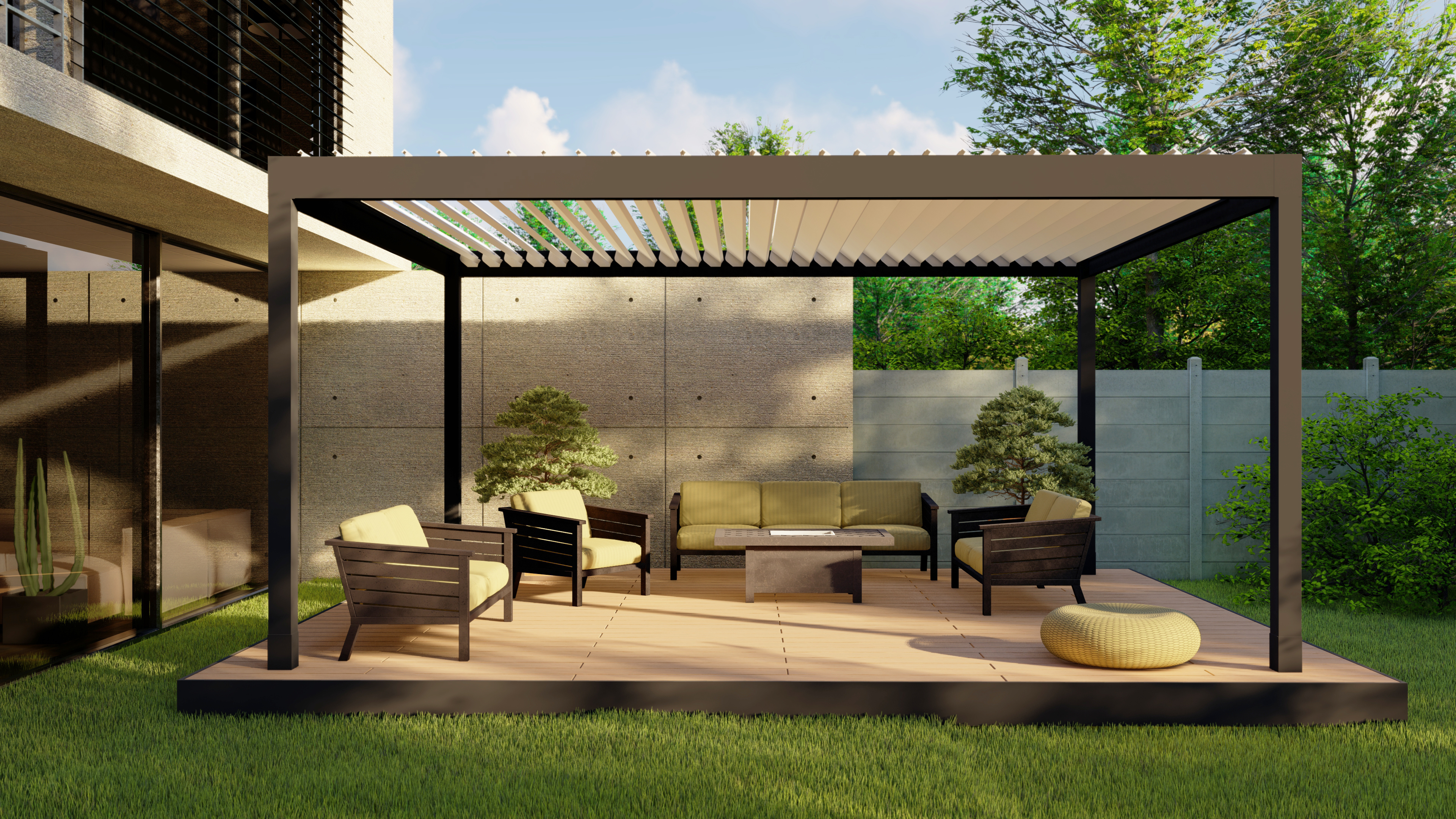 Depending of the wideness of the area, several modules can be joined together to reach the desired size.
The pergola and bioclimatic systems are made of resistant aluminum profiles, thus they are not only nice and aesthetic, but withstand aging too.
Also it is an important factor, that they are not require permission, so they can be easily applied to any kind of building and structure, even to expand a national or art monument. It is an excellent choice for smaller dwelling-houses, buildings, because right after the building up process it can function as a whole new room.
excellent shading, high stability, maximal confort

adjustable light intensity

outstanding protection against sunshine, rain or wind

complete building-on property – with glass sliding system
Why You should choose Relax 2000 s.r.o. pergola?


Design

Our pergolas and bioclimatic pergolas are providing modern and age withstanding design, they perfectly fitting to any kind of architecture. They are ideal solutions for terraces, gardens and to expand hotels and restaurants with perfect look. Your guests will be amazed!


Energy efficiency

Thanks to property of the outstanding shading technique, they controlling the internal temperature, while providing perfect protection against harmful sunrays, rain or wind.


Quality and Confort
With the pergolas and bioclimatic pergolas it is possible to make structures that can provide you the feeling of freedom. The high-quality aluminum profiles guarantee the stability and safety that you need. You, your family and guests can comfortably enjoy the fresh air, while relaxing, reading or doing other activities.


Versatility

The pergolas and bioclimatic pergolas can be excellently used to expand the space for dwelling houses, restaurants, hotels and business premises. They are applicable without any kind of construction working, because their design ensure the perfect stability. Their assembling can vary: it is possible to combine them with different modules and have different sizes according to the customer's demands.


Customizability
The wide variety of colors and the different kind of adjustable components guarantee the customizability and providing wonderful experience for the users. They suit all the functional and aesthetic requirements and perfectly fitting to any kind of building and architecture types.