Extrusion of PVC profiles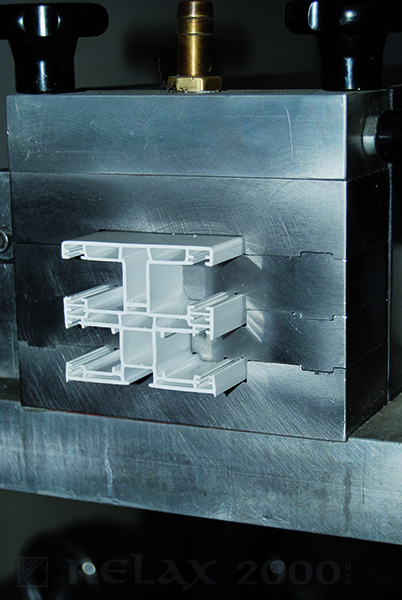 The production of Relax 2000 s.r.o. is executed on 14 PVC extrusion line and 8 co-extrusion line, by the only use of high quality raw materials (hard and soft pvc too).
Our company extrudes more than 6000 tonne of PVC profiles every year and works with certified high-quality tools made by german, italian and austrian producers like Weber, IDE, Grelner, Compagner, etc. It is essential to use the best raw materials to get the highest quality products, so we purchase them only from the best manufactures like Solvay, Begra or Ineox.
We press profiles from weight 25 g to 4000 g and from diameter 20 mm to 500 mm.
Beside clear raw materials we often use recyclated materials to make co-extruded products.
.